Letters of Sister Brigitte about school of Goma
12 October 2015 - Urgent Necessities
As you know, there is not electrical current at the moment and our small solar panel is not working. I cannot send any email, in order to do that I need to go to a distant city. Thank you for the good job you did with out website. Thanks to all of you for your kind heart towards the residents of Congo.
21 November 2015 - The School and The State
Congo government has asked me to pay $250 for the authorization of functionality of the school, which I need to show to the agents who visit the school every week. This document is very important because it allows students who finish the primary school to take an exam and continue to secondary school...I'd like to thank you for the money Filippo has sent. It will help us solve this problem and add some desks to classrooms...
2 January 2016 - The restoration of the classrooms
Here are the photos of the works done for the school: the first photo shows the interiors of the two classrooms that we have restored...the seats have been put on stones and this caused some of the seats to be broken;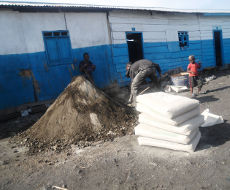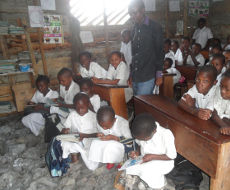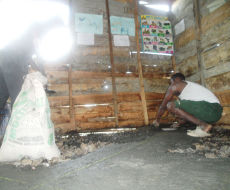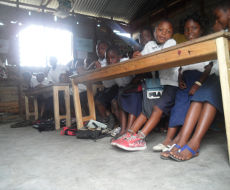 We have constructed a cement floor in these two classrooms thanks to the $509,81 and $409,71 you've sent us...In the photos you can see the workers in action and the stock of cement and sand that we have bought. Next, you will see the results of the students at the end of first trimester...there are also photos showing the situation of the interior and exterior walls of the classrooms,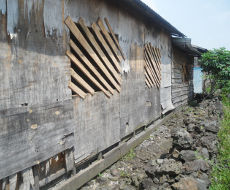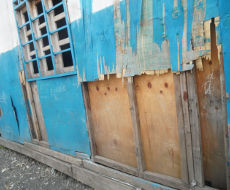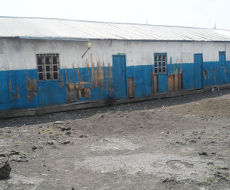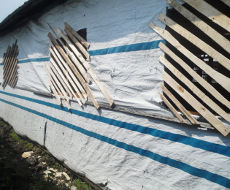 but we start to take care of the most urgent matters in order to allow the students to study under good conditions...